GET INVOLVED
Social media: 
Whether you love it or hate it, social media is the greatest tool in the world to spread news. You can follow us on twitter @march4lifeuk Instagram marchforlifeuk and facebook March for Life UK please connect with us via these portals, please like and share our posts and retweet our tweets as this gets our messages out to so many more people.
So get tweeting,
Every Life Deserves Love #LifeDeservesLove
I'm marching for life because….
Pro-woman – Pro-Life – #LoveThemBoth
Make sure you use this year's hashtags #Lifefest18 #LifeDeservesLove
Change your Facebook cover image:

Adopt twibbon for your profile pic: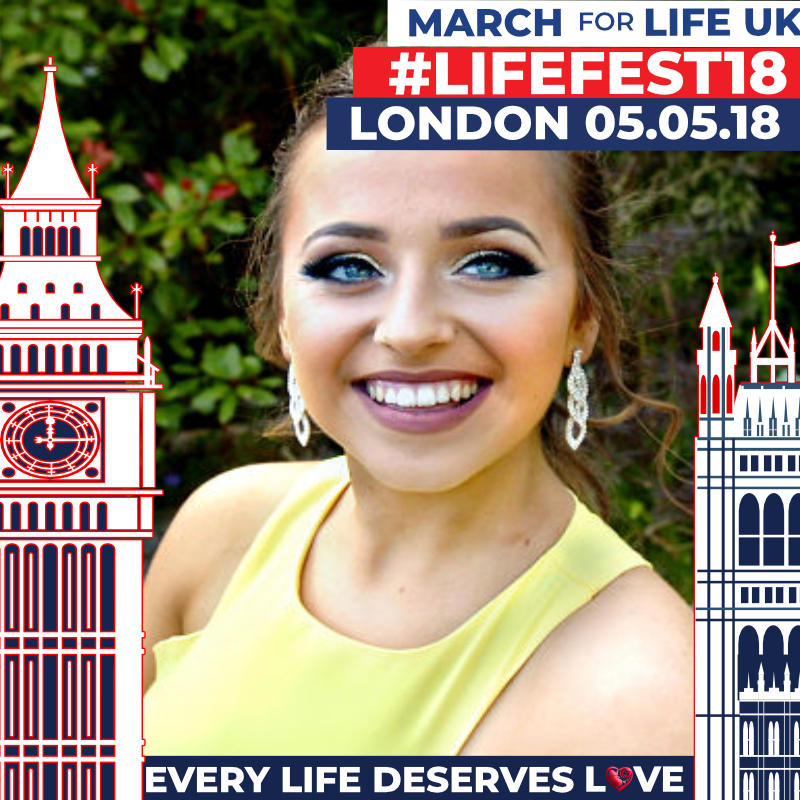 Click here to download twibbon:
Click the icons below to start getting connected.
Downloads:
You can download our information leaflets and posters to print out and distribute in your schools, colleges, uni's and churches (please get permission from your priest, lecturers etc before you put any of these materials out)
Poster (A4)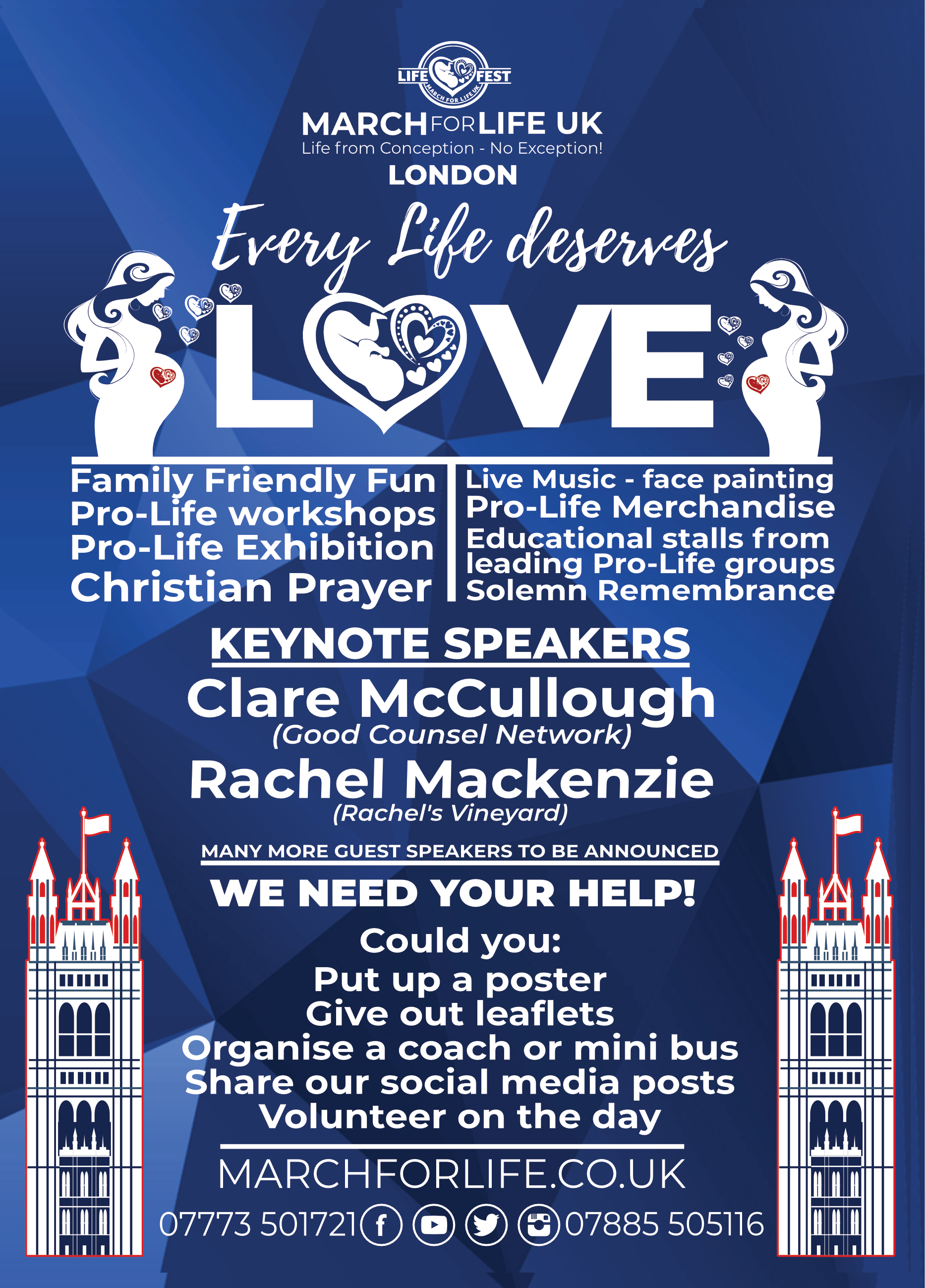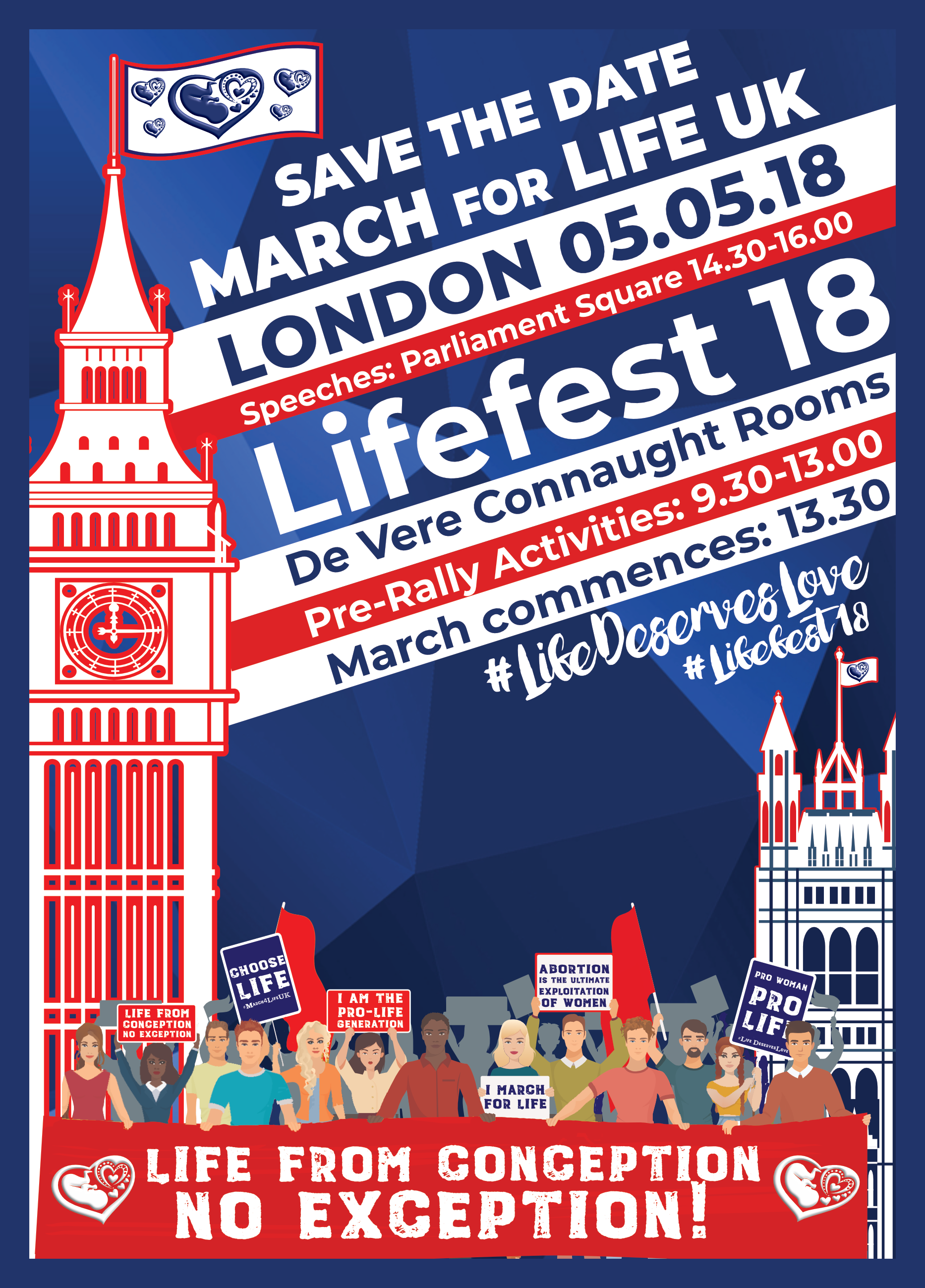 Download the PDF here:
Pulpit announcement:
If you feel that you would like to promote the march for life in your parish and your parish priest or pastor is willing to let you speak on it, then we have a pulpit talk available here that gives you a brief insight into our mission and what to expect at the next march for life.
Download pulpit announcement here: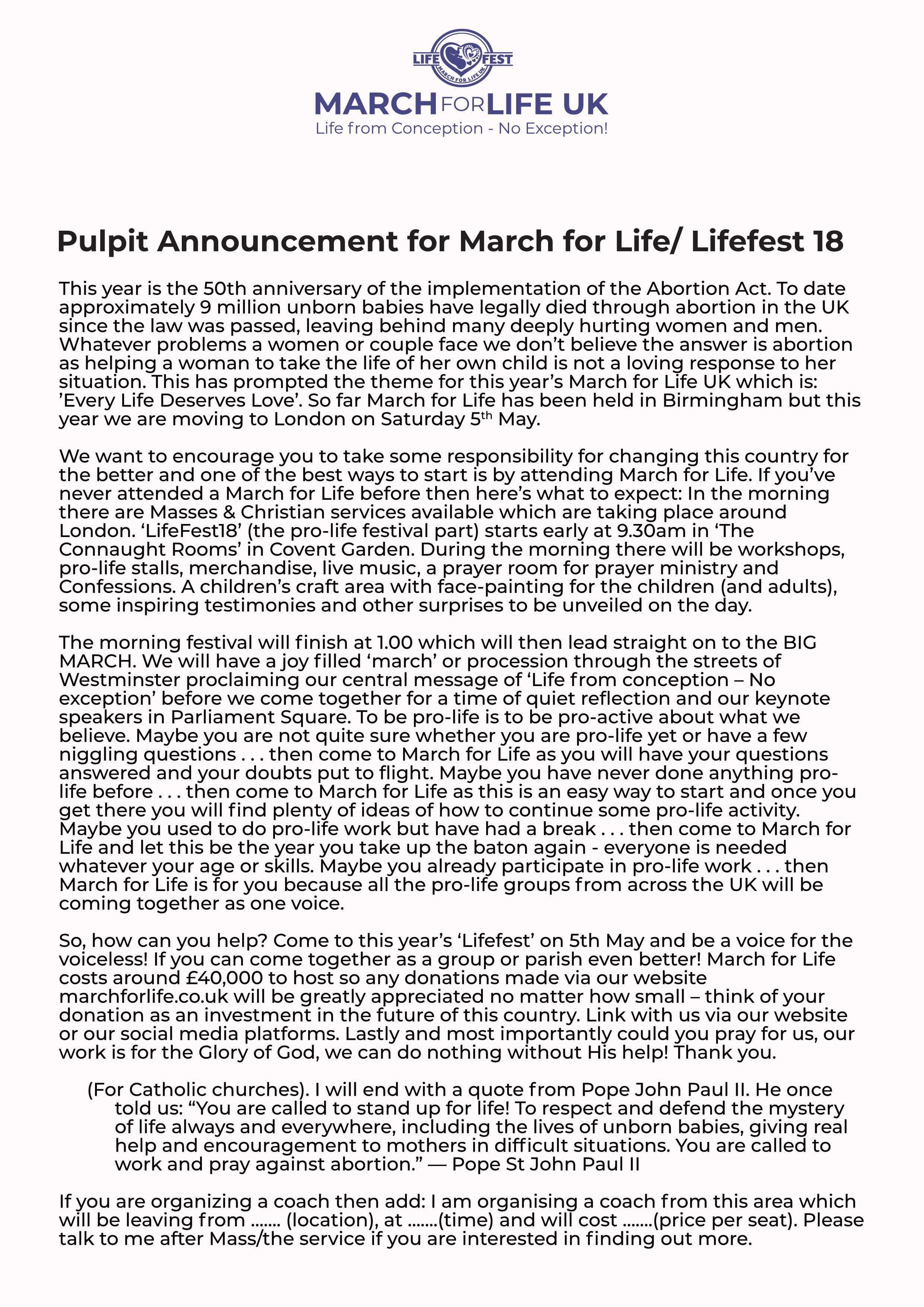 Organise a coach:
If you feel that you could get a small group together to come via a minibus or a larger group via a coach then please get in touch with us. We can help you with any of the fine details . We can put your coach on our page and connect people with you and we can give tailored posters especially for your coach.
Spread the word!
Hand leaflets out in your church, get your youth group to come and make your own special banner, come as a cathsoc group, legion of Mary group, life group, S.P.U.C. group. March for Life is a family festival, so invite your whole family! Invite your friends, whatever you do, BE THERE on the 5th May and make a stand for LIFE!
Donate:
People often ask why do you need so much money? To grow the march and get the pro-life message out to as many people as we can costs a lot especially marketing materials and advertising.
Also, March for Life UK is different to most other marches around the world as it is not just a pro-life march, it is more like a pro-life festival that takes place all day which culminates with a march and rally at the end. There is a lot of expense putting on an all day event, if you can financialy contribute in any way then please donate here.