The Good Counsel Network

The Good Counsel Network is a Catholic, life-affirming women's organisation which offers a free pregnancy test, free advice, medical information, practical help and moral support to women seeking abortion. We reach out to women seeking abortion who have not been informed about the risks to their physical and psychological health and who have not been presented with realistic alternatives to abortion. We deal with the hardest cases of crisis pregnancy every day. Through our advice centre, and the 3 daily vigils we hold at London abortion centres, we have been able to serve hundreds of women so that they can choose life.
40 Days for Life

40 Days for Life is a community-based campaign that takes a determined, peaceful approach to showing local communities the consequences of abortion in their own neighborhoods, for their own friends and families. It puts into action a desire to cooperate with God in the carrying out of His plan for the end of abortion. It draws attention to the evil of abortion through the use of a three-point program:
Prayer and fasting
Constant vigil
Community outreach
40 Days for Life is a focused pro-life campaign with a vision to access God's power through prayer, fasting, and peaceful vigil to end abortion.
The mission of the campaign is to bring together the body of Christ in a spirit of unity during a focused 40 day campaign of prayer, fasting, and peaceful activism, with the purpose of repentance, to seek God's favor to turn hearts and minds from a culture of death to a culture of life, thus bringing an end to abortion.
Helpers of God's Precious Infants

The Helpers of God's Precious Infants is an international pro-life organisation committed to maintaining a loving and prayerful presence outside the abortion centres in the UK, where we have around 18 groups.  We plead with our prayers that mothers' hearts may be changed and for the lives of their babies.  Our trained pavement counsellors approach each woman, in love and friendship, offering a leaflet and the chance to talk.  When the women leave the abortion centre, we offer rosaries and prayer cards with a leaflet giving help after an abortion.  We stand under the banner of Our Lady of Guadalupe, using the Helpers' Prayer Book containing pro-life prayers and hymns.  Our only exhibits are models and pictures showing the development of the baby in the womb.  We welcome anyone to join us and offer full support and encouragement to anyone who would like to set up a Helpers' group in their area.  We have many spiritual supporters, not able to stand outside the abortion centres, who pray at home or in church at the same time as the witness is taking place at the abortion centre.
Life Charity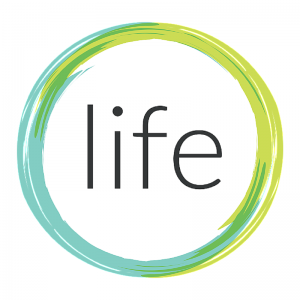 Life is a national charity working to give women all the support they need to choose life for their children so that abortion is a thing of the past.  We want to create a society where women can choose to have children and live their lives to the full.  We believe that women should not have to choose abortion in order to participate fully in society.
We do this by:
providing effective, ongoing and accessible support services for women facing difficult or unintended pregnancies and by partnering with agencies who assist women in embracing the alternatives to abortion.
campaigning to remove the pressures which prevent a woman from choosing life for her baby and to improve the status of women and motherhood
educating and empowering young people with the truth about abortion and championing opportunities for women to choose life instead.
Life comes alongside women with unintended pregnancies, providing the support they need that makes it possible for them to keep their children. These services include the provision of supported accommodation, care and counselling, practical support, life skills training and education. Our fertility care programmes provide an alternative to the wholesale destruction of potential human life.
Contact Life at LIFE House, 1 Mill Street, Leamington Spa, Warks CV31 1ES
Tel: 01926 312272
Twitter: @lifecharity
LIFE is the trading name of LIFE 2009 Ltd which is a company limited by guarantee registered in England and Wales, No. 06786752. It is a registered charity, No. 1128355 in England and Wales and No. SCO41329 in Scotland. Its registered office is LIFE House, 1, Mill Street, Leamington Spa, CV31 1ES. LIFE is a Homes and Communities Agency Registered Provider our registration number is 4712.
Society for the Protection of the Unborn Child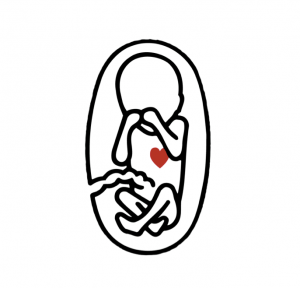 We work to build a society free from abortion. Abortion is the biggest killer of children in the world today, and over 8.3 million unborn children have lost their lives in Britain since the Abortion Act came into force in 1968.
As well as fighting abortion, we also campaign against other direct threats to the lives of vulnerable individuals, such as euthanasia and embryo abuse. We need to have a consistent life ethic – to value the lives of all human beings equally – but at the centre of this must always be recognising the humanity of the child in the womb.
In order to end abortion, it's not enough solely to lobby MPs or care for women in crisis pregnancies or educate young people – rather, we need to do all of those things and more!
The scope of our work extends from raising public awareness, to showing young people the pro-life facts in schools, to supporting doctors and parents who are standing up for life against the pressures they face. A lot of our work involves lobbying Parliament – SPUC was founded to oppose changes which undermined legal protection for the unborn in Great Britain. However, as the first pro-life campaign organisation established in the world, we have also developed a role in international lobbying, such as at the United Nations.
By protecting unborn children at all levels of society – from Westminster, inside schools, to the courts – we're defending life against multiple threats.
S.P.U.C Scotland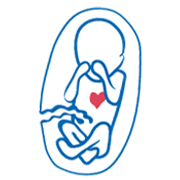 WE ARE SCOTLAND'S PRO-LIFE ORGANISATION !
"SPUC SCOTLAND AFFIRMS, DEFENDS AND PROMOTES THE EXISTENCE AND VALUE OF HUMAN LIFE FROM THE MOMENT OF CONCEPTION."
SPUC Scotland was founded in 1966 to oppose the legalisation of abortion in the UK.
We continue to uphold the principle of respect for human life, in particular the life of the unborn child.
Family Life International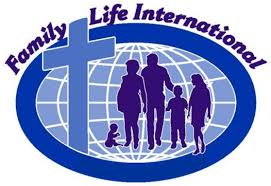 The Mission of Family Life International 
Restoring the Culture of Life
Family Life International (FLI) is an International partnership of Catholics working to promote and defend the sanctity of Life and the family.  FLI is working on every continent to help in building strong families and protect the unborn child, the elderly, and infirm.  We know where children are welcomed into the world through love, truth and life-long commitment, a Culture of Life is born. FLI also recognise the teaching authority of the Catholic Church in matters of Faith and Morals.
FLI also helps to equip our young people to meet that challenge of today's society. Our main activities focuses on strengthening the family, through teaching chastity in schools, preparing parents for  the challenges and responsibilities of parenthood, teaching Natural Family Planning and running conference events to educate and inform the faithful.
Abort 67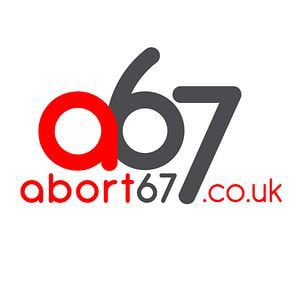 Abort67 is an educational pro-life group. We use that facts about abortion to try and change public opinion by exposing it's horrifying reality. Please visit our website to see how we're seeing minds changed and to find out how you can join an educational display team or become an intern.
Revive

Revive Community aims:
Educating and informing people, in particular, the Christian Church, about abortion. Email: enquiries@revive.community
Help and support for people suffering post abortion stress reaction. Email:revive@revive.community or call 0300 777 3773
Training days for those who want to help friend or family who are hurting after an abortion. Email: training@revive.community
Abortion Recovery Care and Helpline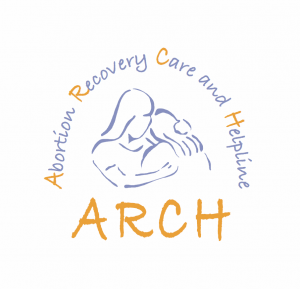 ARCH (Abortion Recovery Care & Helpline) offers help to women, men and families to restore their lives and relationships after an abortion experience. We are also committed to exposing the truth of abortion's tragedy in our community and believe women deserve better than abortion.
Services and Support
We offer non-judgemental, confidential support for those struggling in the aftermath of an abortion experience through:
Our Helpline, staffed by volunteer Befrienders.  If you want to talk to someone who will listen compassionately call 08456038501 (Local Rates) 7pm-10pm every evening, or 9am-5pm Mon-Fri.
Free, one-to-one Counselling –Face-to-Face or via Telephone or Secure Video. For more information call 01412265407 9am-5pm Mon-Fri or ask via the Helpline.  You can also email us or use the contact form on this site.
Support groups, where possible.
Image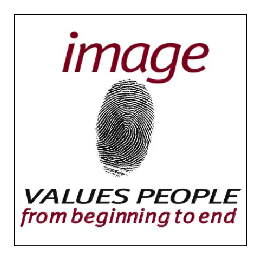 Image is a Christian charity concerned about abortion, euthanasia, human embryo experimentation and human cloning. We are evangelical and nondenominational. We believe that every person is made in the image of God, with a life of value from conception to death.
Alliance of Pro-Life Students

APS is run by students and recent graduates for students. Our unique mission is to build university pro-life communities in England, Scotland and Wales that have a lasting and profound respect for human life from fertilisation to natural death. We do this by building, supporting and connecting student pro-life societies.
Oxford Pro-Life Witness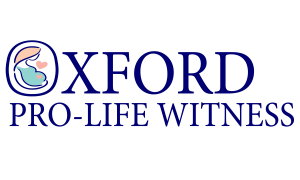 A group that supports the monthly pro-life witness outside the JOHN RADCLIFFE Hospital, Oxford's sole abortion provider.
We meet and pray peacefully at the entrance to the hospital.
Just behind where we pray there is a Catholic Church- St Anthony of Padua- and most months we are blessed to have Exposition of the Blessed Sacrament in the Church at the same time as we are witnessing.
We are led in the Rosary by the heroic Fr John Saward.
For more information about how to get involved in this witness then contact Amanda Lewin littlepetal@gmail.com
Life Institute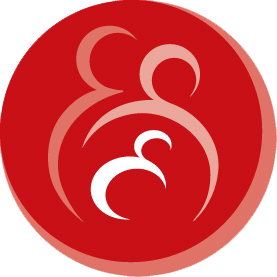 The Life Institute is one of Ireland's primary pro-life groups, and co-produces many of that country's most successful national pro-life initiatives such as The All-Ireland Rally for Life.
Youth Defence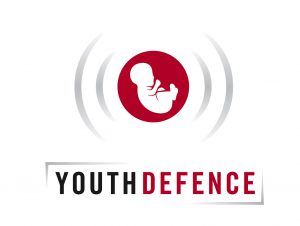 Youth Defence exposes our hypocrisies and what we do to our unborn!
Since we are activists, our strategies and projects involve Direct Action – bringing truthful information about abortion to those who need it most. That can mean handing someone a leaflet on the street, talking to a woman with a crisis pregnancy, organising an event in college, running a website on the development of the baby in the womb, or any variation on the above
Precious Life

Precious Life was founded in 1997 by Bernadette Smyth after viewing a picture of a baby killed by abortion. She was horrified to know that this could happen to a child and decided to do something about it. Since that day, Precious Life has worked tirelessly to keep abortion out of Northern Ireland, and through our activism and campaigning we have saved many babies and their mother's from the horror of abortion. The emergence of Precious Life has rejuvenated the pro-life community in Northern Ireland into one of the most active and vibrant of movements.
Precious Life is the largest pro-life group in Northern Ireland and the only pro-life group actively working on the streets every day. We are composed of people from all sections of the community who care deeply about unborn children and their mothers. We are non-denominational and non-party political.
Since our formation, there has been a dramatic drop in the numbers of women travelling from Northern Ireland to England for abortion. We believe this is directly attributable to our activism. By exposing the lies surrounding abortion; by educating the public with the truth about abortion; and by campaigning against abortion – we are saving babies, mothers, and indeed this country, from the silent holocaust that is brutally destroying 50 million lives worldwide every year.
Life Fertility Care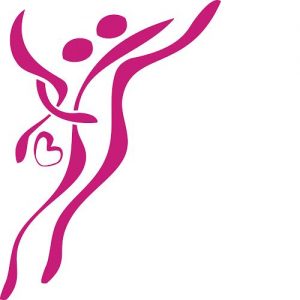 LIFE FERTILTY CARE – AN ALTERNATIVE TO IVF
We believe in the sanctity of human life from the moment of conception (fertilisation) to natural death. We strive to support marriages to grow in love and happiness. We believe children deserve the very best start in life. We view fertility as a positive gift to be cared for and protected.
We believe the best medicine seeks to cure disease not bypass it. We believe a couple's desire for natural conception deserves the highest medical support. We believe that by acknowledging the truly individual nature of a woman's cycle medicine reaches new diagnostic capabilities. We believe women and men deserve the best diagnostic efforts to identify and subsequently treat the causes(s) of infertility or difficulty in maintaining pregnancy. We make this extra effort for the benefit of the couple, marriage, the family and society at large.
Oxford Students for Life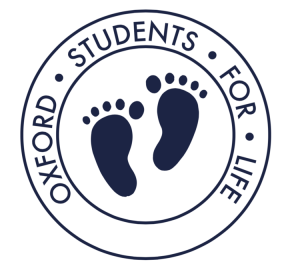 Oxford Students for Life is a non-sectarian, student-run society at the University of Oxford. We seek to promote a culture of life at the University and in the wider community, advocating the protection of human life and dignity from conception to natural death. We are committed to fostering dialogue and education on the issues such as abortion and euthanasia. We are also passionate about improving the quality of life for the vulnerable members of society and providing women and student parents in need with the practical help and support that will enable them to choose life.
Cardiff Students for Life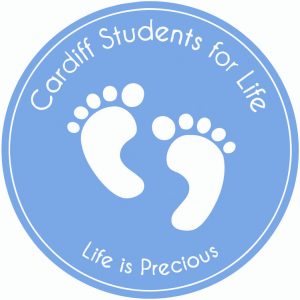 Cardiff Students for Life exists to promote life from conception until natural death to the students of Cardiff and the wider community. We organise talks, debates, and involvement in national campaigns. We aim to provide information on the pro-life point of view to those who need it while maintaining an open, caring community. This year, we are particularly aiming to support student parents at Cardiff, since we feel the resources available to them are not at all sufficient, and to raise awareness about the difficulty of raising a child as a student. We also hope to have a bit more of an emphasis on social events in the coming months!
Walsingham Pro-Life Pilgrimage

The pilgrimage began in 1984 with two coaches from London, led by Fr Jeremy Davies (Westminster Diocese). The intention was, and still is, to pray for an end to abortion and to make reparation for the millions of abortions that have taken place. Soon, others began to join us, at first by car and then later by coach, from the Northern Home Counties and from Leeds.
Now, regularly more than a 1000 pilgrims travel by coach from Central London, East London, Aylesbury, Baldock, Bedford, Burnham, Cambridge, Dunstable, Harefield, Harpenden, Herne Bay, Langley, Leeds,  Luton, Milton Keynes, Northampton, Stevenage and Slough. Information about the pilgrimage is widely circulated among individuals and small groups in many other areas too. All pro-life leaders are invited to join the pilgrimage and are asked to encourage their members to take part.