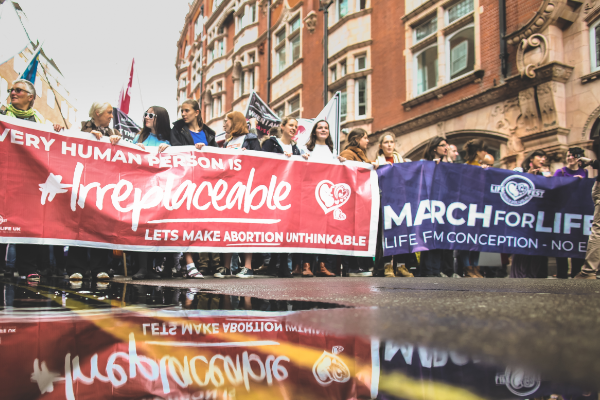 What is March for Life UK?
March for Life UK is the largest pro-life event in the UK which has a continuous year long mission.
The event is a pro-life festival that consists of live music, family fun activities, educational stalls, Christian prayer and inspiring speakers.  The highlight of the day is a joyous march through the heart of London proclaiming our central message of "Life from Conception, No Exception."
Throughout the year our educational talks and media content seek to raise awareness of the hurt and damage that abortion causes and to direct people towards the different pro-life organisations around the UK.   In doing this we encourage more people to be actively involved in creating a culture of life.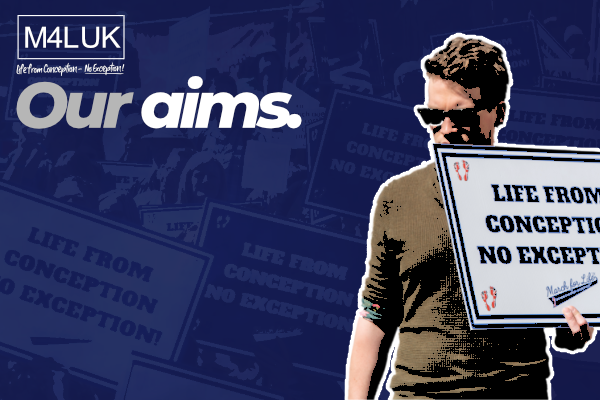 Raising
Awareness..
..of the hurt and damage that abortion causes. Through our public witness and media content, we fearlessly proclaim the truth about abortion and it's devastating effect on society.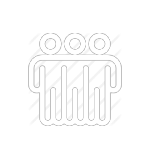 Creating
Unity..
..amongst the pro-life community, so that we can come together as one united voice. Every pro-life organisation in the UK attends our event to showcase theirwork and to stand shoulder to shoulder under one banner!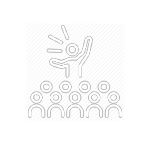 Inspiring

people..
..to become pro-actively pro-life. To create a culture of life, we must March for Life daily. Through our event and media, we aim to inspire and educate people toget involved in grass roots pro-life activism in their communities. We see March for Life UK as a doorway toorganisations around the country who are trying tocreate a culture of Life.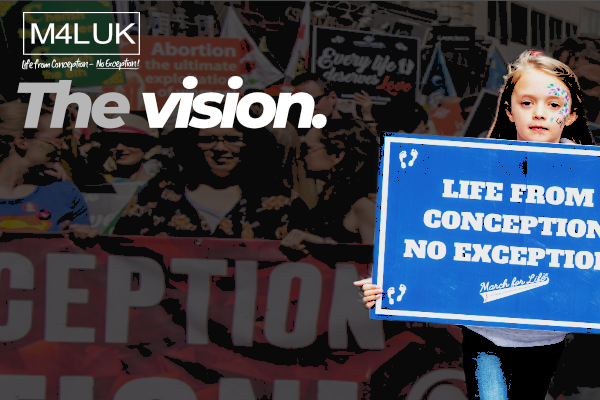 Plans to grow the event itself include:
Additional children's sections of varying ages to help support families and prepare the

 

next generation of pro-lifers.
Greater connections with other Christian churches and specific groups in the community

 

to be represented at the march.

More volunteer roles on the day, spreading the responsibility for various activities.

Extended number of coaches from various locations nationwide.

Increased publicity including social media, newspapers, mailing and short video

 

productions.
M4LUK is not just a one day event but a year long mission and much

 

needs to happen throughout the year to make things grow such as:
Create monthly outreach sessions to establish strong leaders in various cities across the

 

UK who can then feed others into our event.
Develop local volunteer network from our B'ham office through mentoring individuals in

 

specific roles.

Being present to react to breaking news eg mobilising people for public displays.

More talks and workshops throughout the year encouraging young people to

 

become actively pro-life.

Increased presence at events with our stalls and literature.

Furthering our social media content with regular blogs, updates and news.

Monthly newsletters/emails.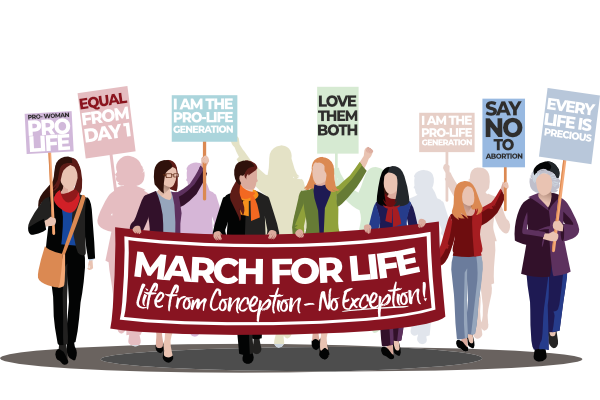 How can YOU make a difference?
The Lord calls some of us to work to support those in crisis pregnancies, some in post-abortive care, some to educate the youth or the many, varied, prolife roles that there are. Others have different paid work but play their part in the prolife mission by investing funds. What we need to know is we are all in the game – we simply play the part God has assigned for us.

Subscribe to our newsletter