March for Life UK/Lifefest19 Theme: #Irreplaceable
We are delighted to announce our theme for this year's event – it's just one word but it means so much – 'IRREPLACEABLE'. This is the message we really want to spread and there are so many reasons why: 
Every single human being, right from the first moment of his or her conception is unique, this means he/she cannot be replaced by any other human being. Sometimes a woman or couple in a crisis pregnancy may be concerned because the timing of this baby isn't what they'd have planned. Maybe they're given a poor diagnosis for the baby's health, maybe they have financial concerns or their relationship has broken down. They could feel too young, alone or overwhelmed and that's when there could be a temptation to think 'I'd rather wait until my relationship is more stable, my finances are more comfortable, I'm a bit older, I've finished my studies, my career is more established or I get a better diagnosis for my baby's health etc' but even if they were to become pregnant again (and of course abortion can affect a woman's likelihood of becoming pregnant again or carrying a baby to term) THIS baby will never come again. This baby, this unique little human cannot be replaced, nothing and no one can take the place of any particular individual and we believe the world is worse off with the loss of each of these babies. 
 
Sometimes we hear stories of well known people whose mothers were offered abortions which they courageously refused: these babies grew up to be musicians, celebrities, even a pope – this helps us see more clearly what the loss of one person can mean to the world and what we are losing with every abortion. But, it is important that we don't value people based on what they do, on what they achieve – a person isn't irreplaceable because they might grow up to have a successful career, become famous, develop great talents or even because they are a good person. By virtue of being human we are all irreplaceable – because of who we are (human beings) not what we do. Every unemployed man, every woman in a psychiatric hospital, every bedridden old lady, every homeless teenager is unique, of value and irreplaceable.
 
This of course means that it is not just the unborn babies who are irreplaceable but you are too. We want to remind pro-lifers that they have an irreplaceable part to play in the prolife movement. There is a place only you can fill. Yes, we want you to spread the message about March for Life UK and ask your friends and family to come along. We want you to share our leaflets, posters, emails and social media posts but most of all we want YOU there. No one can fill your place. Those of you who were at our earliest March for Lifes in Birmingham may remember Sophie. Sophie was in a crisis pregnancy and in Birmingham city centre shopping one Saturday. She had an abortion booked for two days time. That day happened to be the day of March for Life UK. Initially Sophie was attracted to the joy that the pro-lifers exuded, especially as it contrasted dramatically against the anger of a few abortion supporters who had turned up. This made her stop and take notice of the procession, then, a particular poster caught her eye, it was a big blue banner that said 'It's a child, not a choice'. For many of us pro-lifers this may be a slogan we have heard plenty of times before but it really struck Sophie, so much so that when she went back home she phoned up to cancel her abortion. The next year she came to March for Life UK as a participant holding her baby son, she got up on the stage to thank everyone who had been there the previous year, but there was one person in particular she wanted to thank, the lady who had brought along the big blue banner saying 'It's a child, not a choice'. What if that lady had never gone to March for Life UK? What if she had thought 'What difference will I make? Just one more person among thousands of others'? Yet she was irreplaceable. The difference she made for Sophie and her son will last a lifetime. 
 
There are many ways to look at this theme and many ways in which a baby is irreplaceable so we are asking you to get creative with some poster making. If you are coming with a group, on a coach or with your family see if you can get together beforehand to make a creative poster/banner based on this year's them: IRREPLACEABLE. If you are coming alone then don't go unnoticed – create your own irreplaceable poster and remind everyone who will see you that day why every life is irreplaceable.
Help us to share this message far and wide, PLEASE SHARE OUR PROMO VID which is just below, share this page to as many people as you know, share our facebook, twitter and instagram posts and be part of this special day when we unite together as one voice for the voiceless. Your witness and support is #Irreplaceable.
Share our theme meme's on instagram and facebook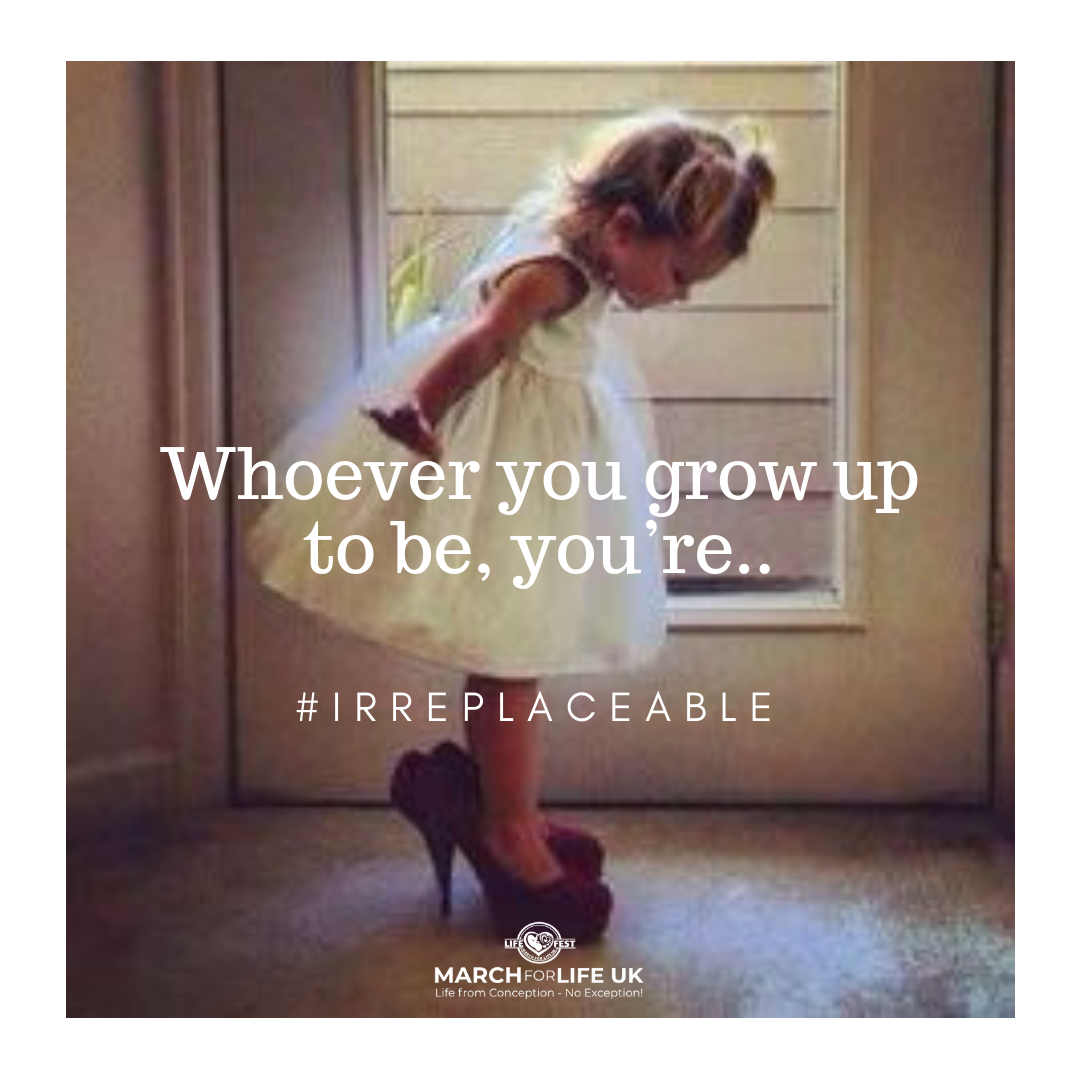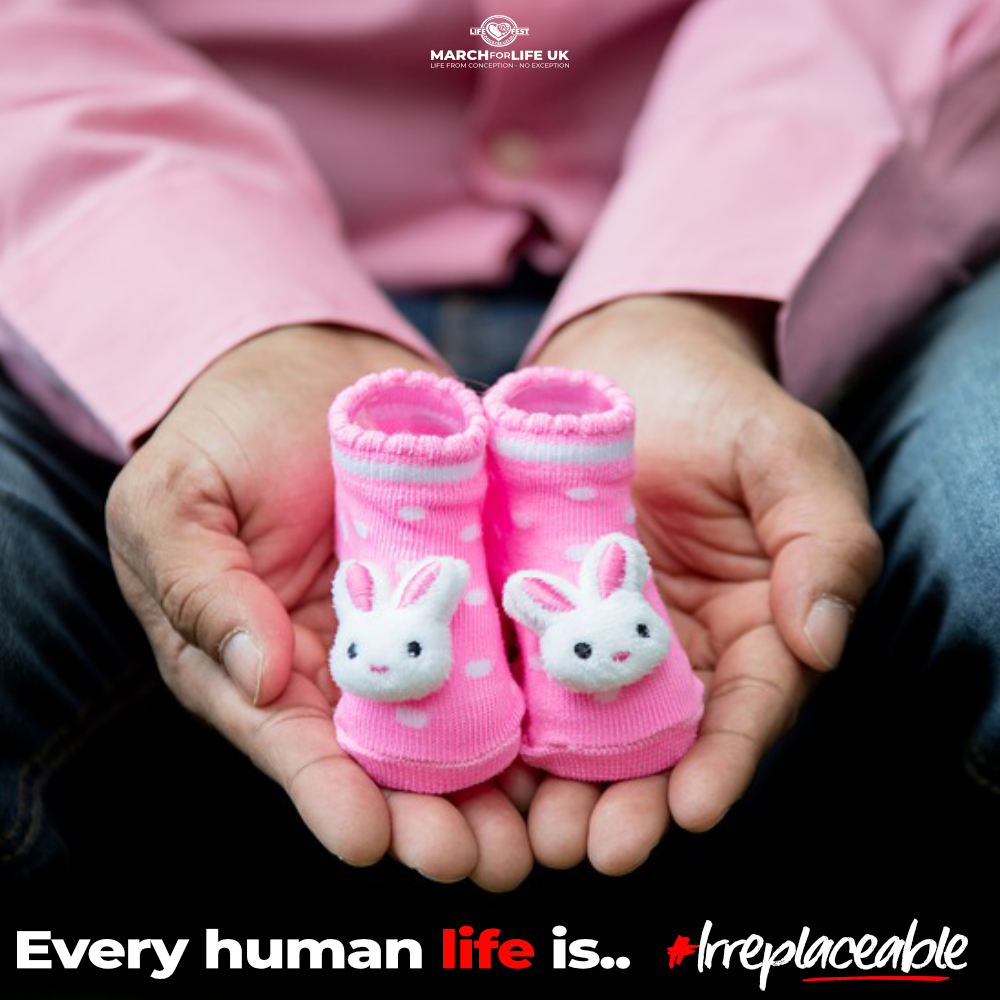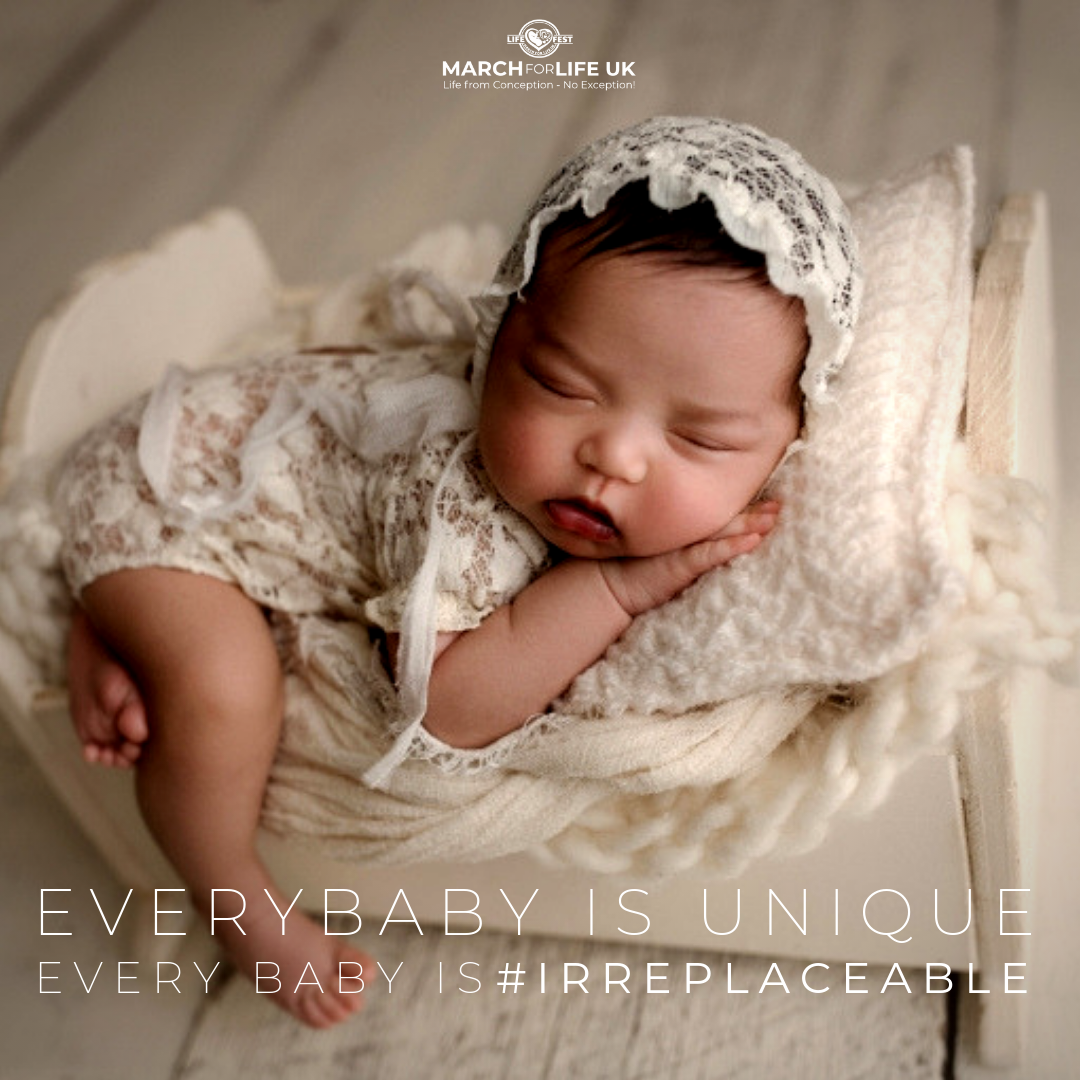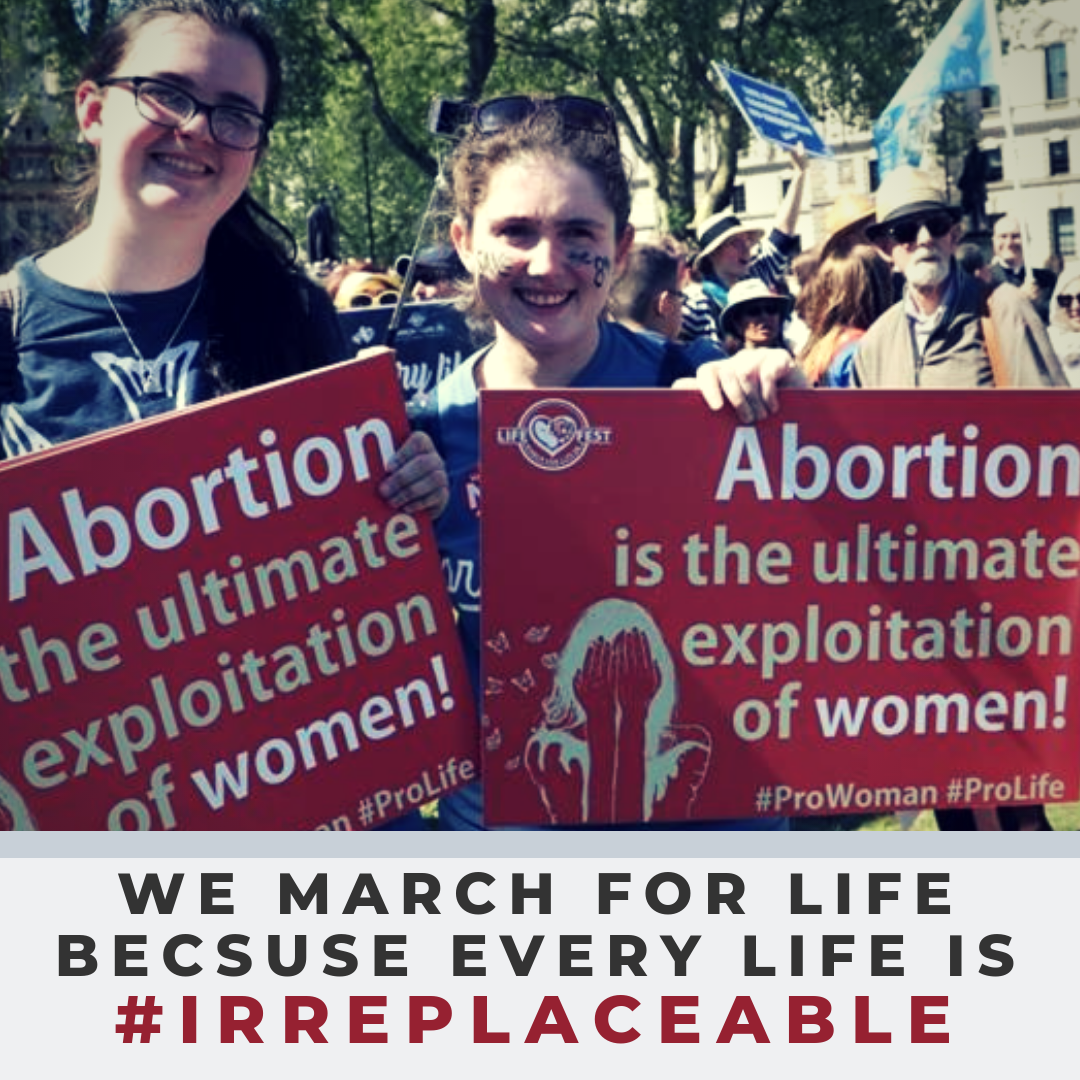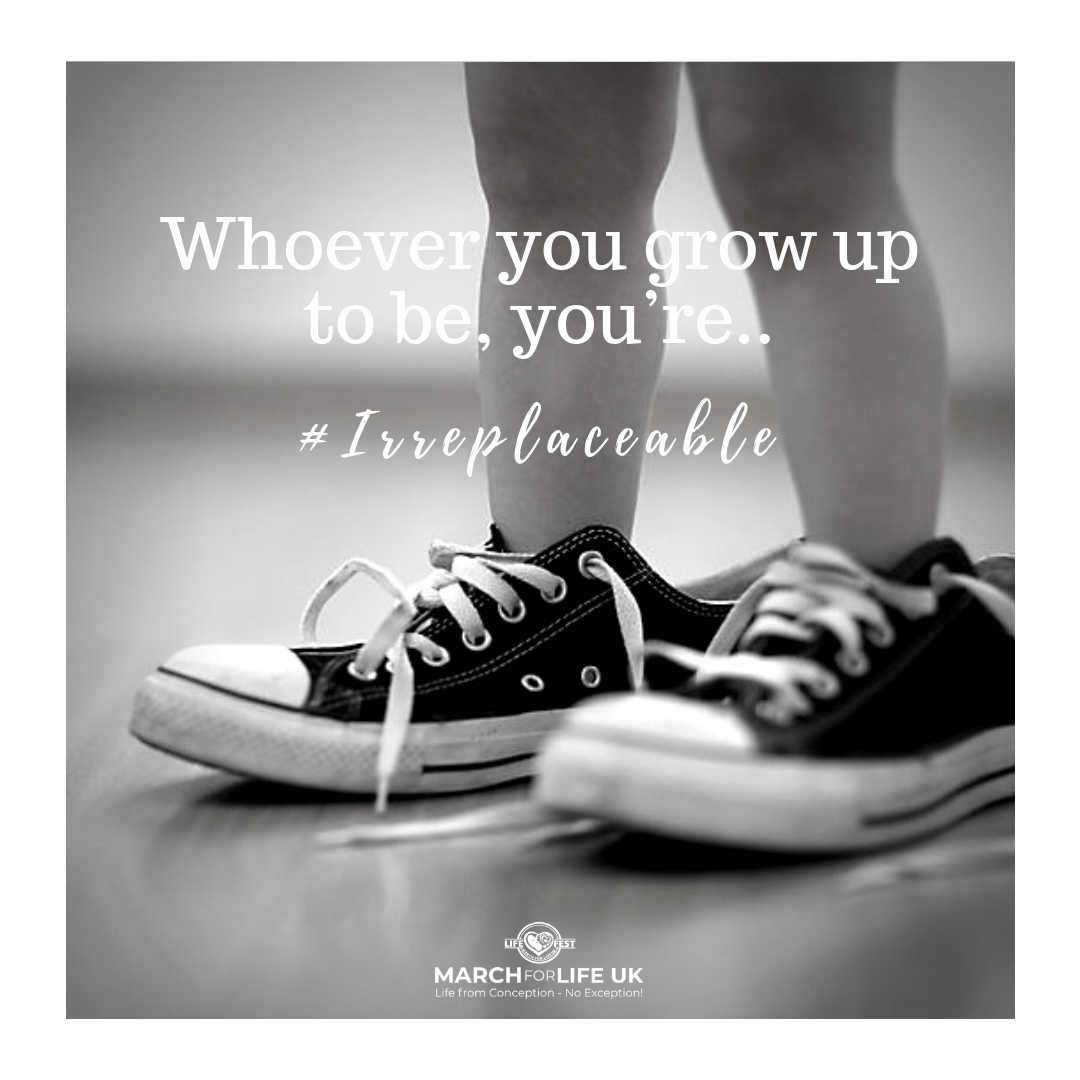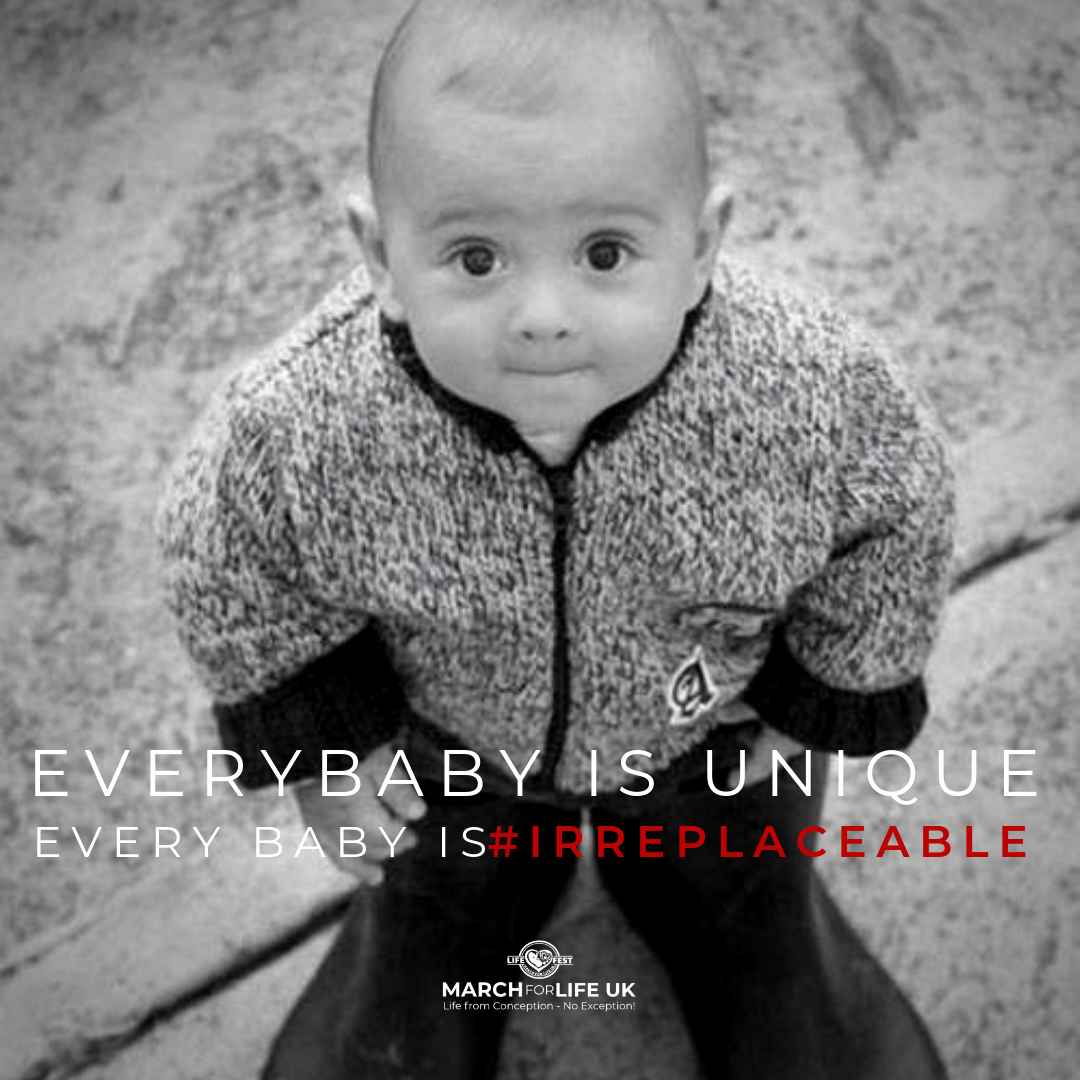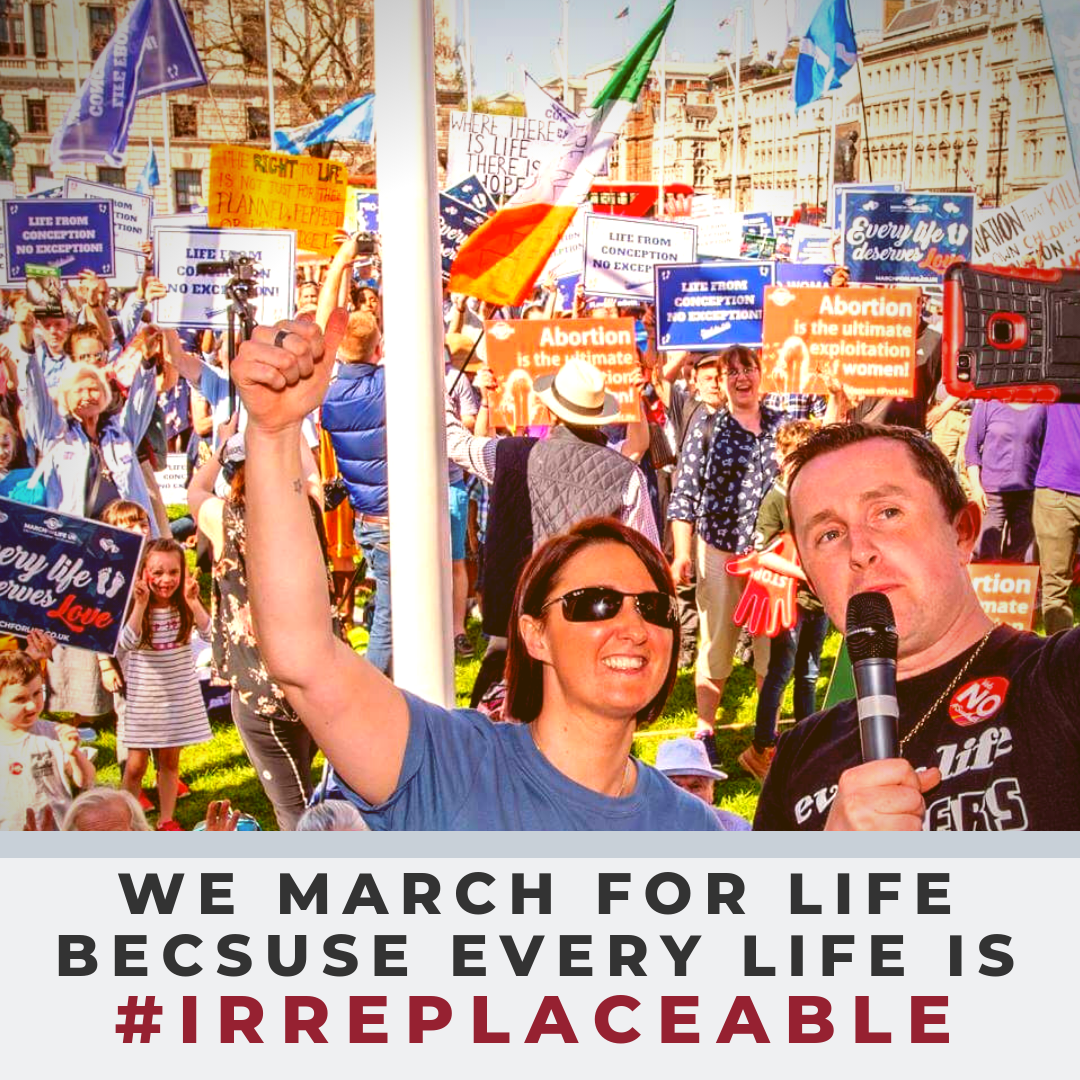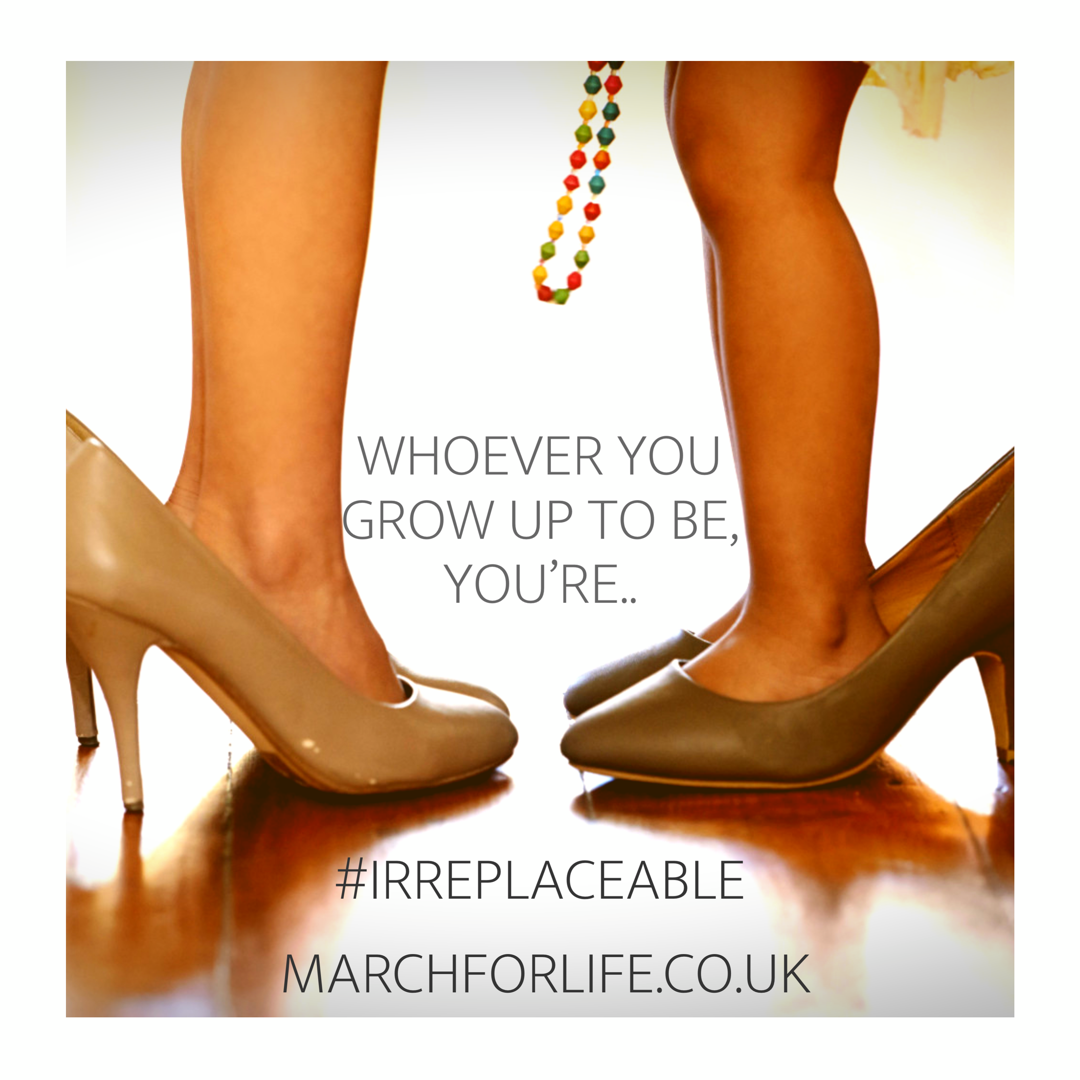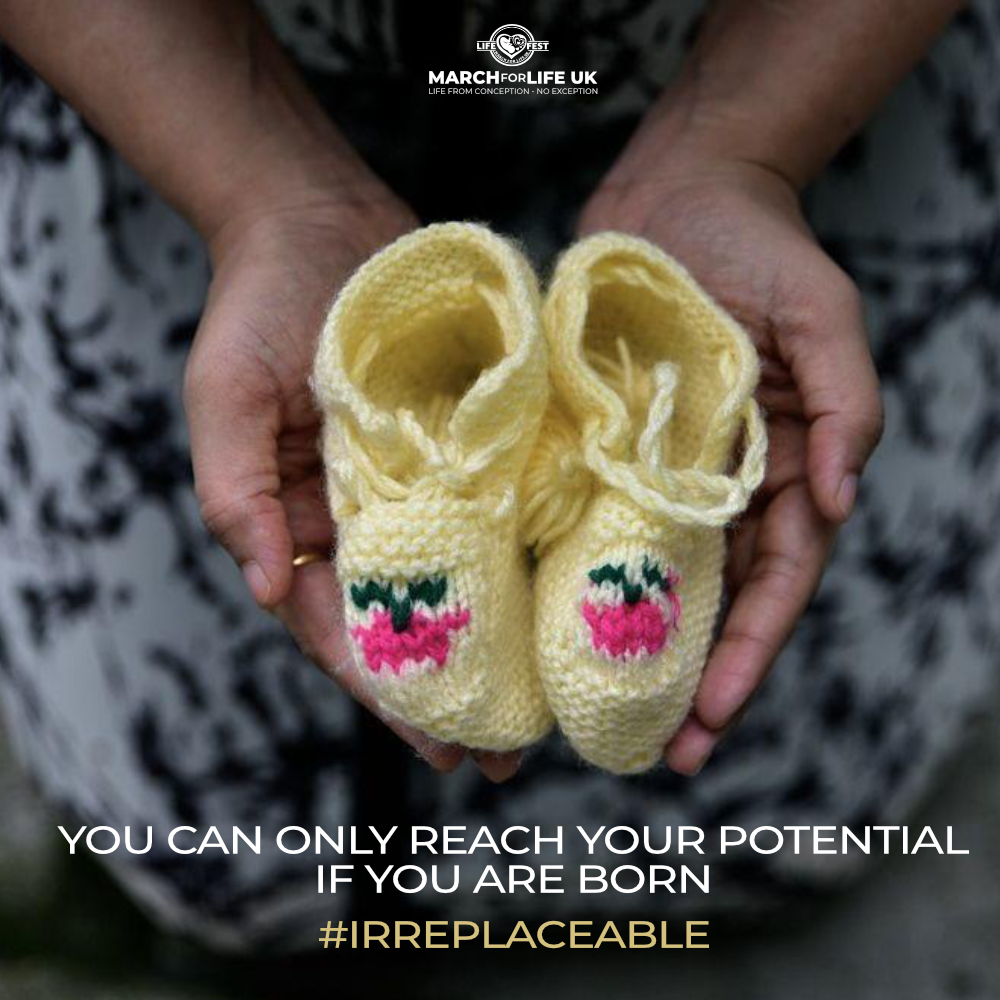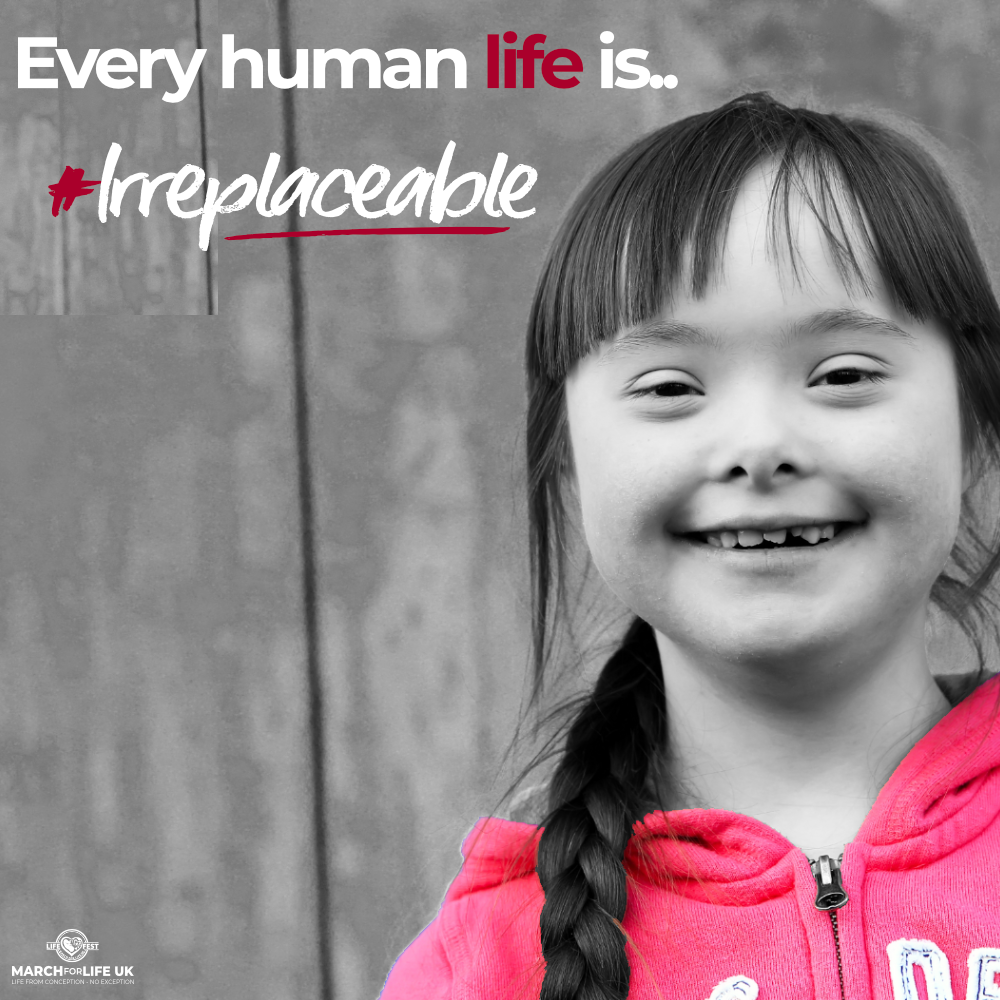 Share these on twitter.. Don't forget the hashtags #Irreplaceable #Lifefest19