Black people make up 3% of the population but account for 7-10% of the abortions in the UK per year. Black people are disproportionately getting more abortions than other ethnicities. You may think 'So what?' 'Why does that matter?' Well, many people don't know the abortion industry was founded on the ideals of racism and eugenics. The main abortion providers in the UK are BPAS and MSI they carry out more than 74% of abortions.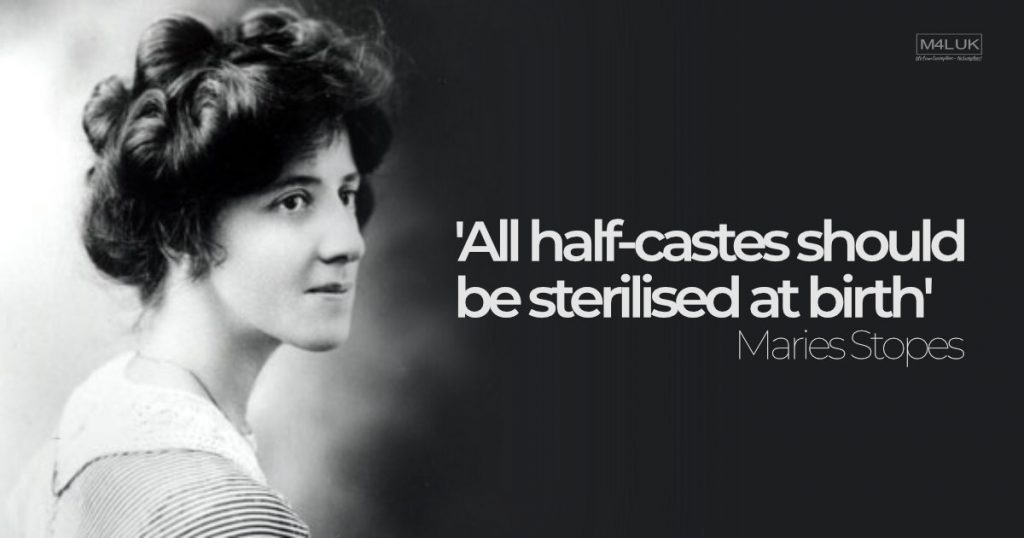 MSI originally named after Marie Stopes was founded in 1976, she believed in the creation of a super race and publicly stated that 'the half-caste' should be sterilized at birth. BPAS was co-founded in 1968 by Dr Martin Cole, who was a member of the council for the Eugenics Society. In the US the main abortion provider is Planned Parenthood, founded by eugenicist and KKK member Margaret Sanger who wanted a 'cleaner race' and referred to different races as 'human weeds'.
In the US the abortion rate for black women is 3-4 times that of white women. The location of abortion clinics in the USA or UK were chosen to make abortion more accessible to the undesired races. I am not claiming that this is still the motivation of these organizations today, but I think people should have access to this information as many would be more skeptical of abortion when understanding its origins.
More than 70% of African countries and 50% of Caribbean countries have laws protecting the life of the unborn. I believe many black people in the UK share these values of protecting life but don't express them.
We need black women to see more black men and women fighting for life as they may be more receptive to black people giving them the message. You don't have to take huge steps to join the fight, little things like educating your friends or talking to women considering an abortion can be very effective.
One conversation from someone in a loving way can potentially save a life, a woman might have not heard the pro-life point of view before. It's essential to approach people with love and kindness because they may be in a dark place, and we just want to help them realise that life is not expendable and there is help available to them no matter what their situation.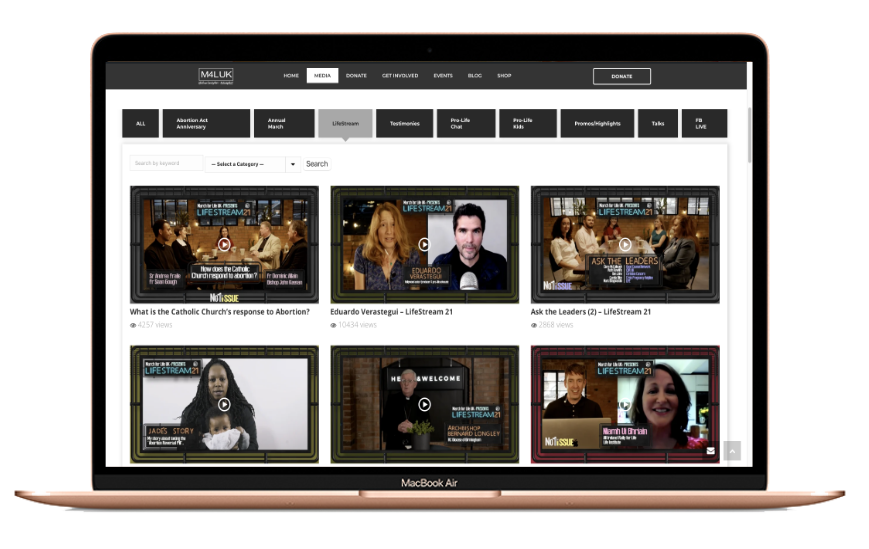 Visit our video library to get educated on the pro-life issue.
It starts with educating yourself; do the research on abortion history, scientific facts about the development of life & philosophical arguments etc. Once educated in mind and heart you can join the movement, being adequately equipped. There are many ways to get more involved in the fight for life; by volunteering with pro-life and church organizations, participating in the annual march for life, donating to a pro-life cause, spreading the message in person or on a digital platform etc.
Please don't feel excluded if you have had an abortion because no one will judge you, your voice is as important as anyone else's if not more so – your experience can help build a connection with women in the situation you were once in and give them the encouragement and support they need to choose life.
As I said at the start of this article, black people make up 3% of the population but account for 7-10% of the abortions in the UK per year. If more pro-life activists were from the black community, then maybe we'd see the figure for abortions coming down. This is our issue, and I'm asking you to join me by committing to fighting for the lives of the unborn and exposing the origins of the abortion industry built on racism and eugenics.
Isaac Adeyemi