What a fantastic day! Did you join us on Saturday 13th June for March for Life UK's online event 'LifeStream20'? If you did then you were certainly not alone. Over 15,000 joined in the virtual event, both the kid's and youth stream as well as the main LifeStream20. The theme for the day was 'Equal From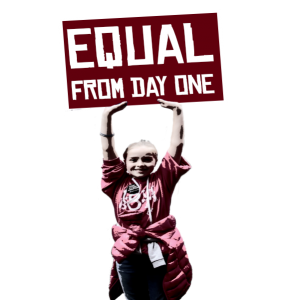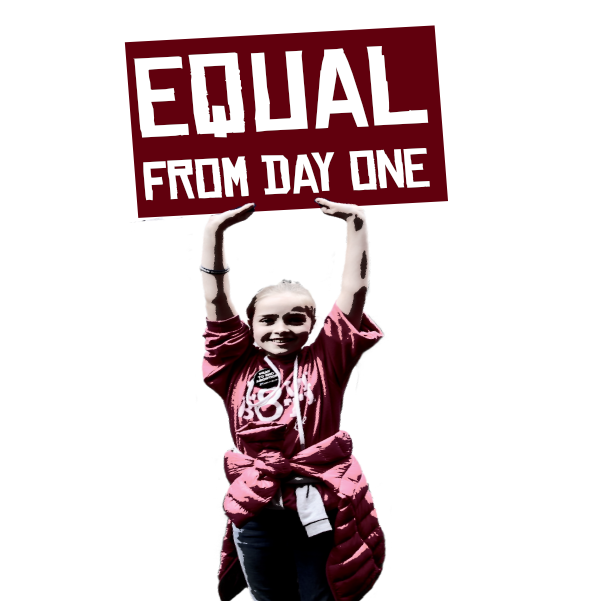 Day One' which was powerfully represented in the theme video shown at various times throughout the day (THEME VIDEO). Many of the speakers also brought the theme into their presentations including friend of March for Life, Ryan Bomberger. Ryan's own book 'Not Equal – Civil Rights Gone Wrong' tied in nicely with the theme as did his own story of being conceived through rape and adopted into a multi-racial family. (Ryan's Video)
If you liked testimonies then you were well catered for, from medical student, Helena's story of how an abortion in her family had far reaching effects (Helena's Testimony) to Amy's powerfully raw account of rape and coerced abortion (Amy's Testimony). Those of you who attended the March last year will remember Danny and his heavily pregnant partner Carla's uplifting words in Parliament Square, of how they so nearly aborted their little girl. They promised to come back and show everyone their baby this year – they kept their word and returned online to show us beautiful baby Betsy Marie (Danny & Carla's Testomony).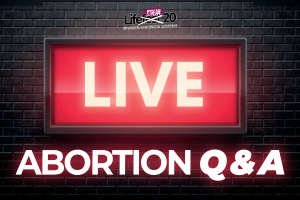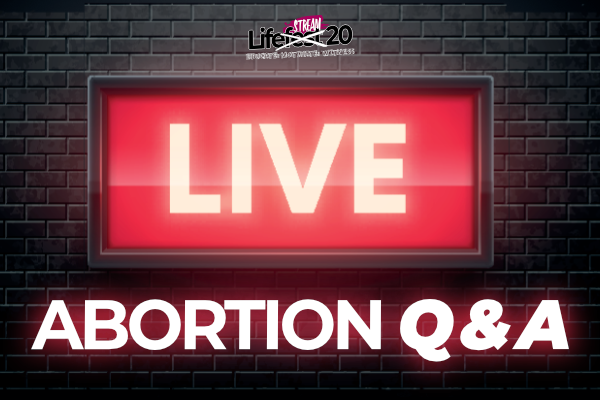 For those of a more scientific mindset, there was plenty for you too. Dr Kristin Collier started the day off with 'The Science of Pregnancy' Dr Kristin's Talk explaining how out-dated it is to think of the mother as simply 'hosting' her baby and that what is happening in the womb is a marvellous co-operative venture that lasts a lifetime. The Live Medical Panel Q&A was one of the most watched sessions of the day featuring gynaecologist/obstetrician Dr Eileen Reilly, consultant cardiologist Dr Dermot Kearney, Oxford Medical School graduate and seasoned debater Dr Calum Miller, full-time midwife and bio-ethics/medical law student Julia Herbertson and economist Prof David Paton who is published widely in peer reviewed journals on the impact of sexual health policies in teenage abortion.(Medical Panel Q&A) Some excellent questions were sent in by our viewers which helped create an incredibly informative hour session. Dr Eileen and Dr Dermot also presented an additional slot dedicated solely to the Abortion Reversal Pill, answering common questions like 'Is it safe?', 'Does it really work?' and 'How do you obtain it in the UK?' (Dr Eileen and Dr Dermot's talk)
Other key speeches included the not-to-be-missed presentation from Shawn Carney, CEO and co-founder of 40 Days for Life, and more recently depicted in the phenomenally successful film 'Unplanned'(Shawn's Talk). His clear, motivating talk, seasoned with a touch of humour, proved very popular as did the short speech made by Alveda King, niece of Martin Luther King and director of 'Civil Rights for the Unborn' (Dr Alveda's Talk). Lord David Alton's presentation included stirring words – what else would we expect from a man whose motto on his coat of arms is taken from the book of Deuteronomy 'Choose Life' (Lord Alton's Talk).
For those looking for something more spiritually based, Bishop Mark O'Toole, Catholic bishop from the diocese of Plymouth, spoke strongly about recent measures which introduced home-abortions. Bishop Mark spoke of how we can sometimes feel overwhelmed 'in the face of such a relentless pursuit of death dealings' but he encouraged us to look forward to the day when 'only insane people' think abortion is acceptable (Bishop Mark's Talk). Later in the evening was a much welcomed Zoom call with Fr Frank Pavone, director of 'Priests for Life'. His many years of experience working diligently and prayerfully for the cause of life enabled him to give some deep insights into the prolife movement and the role of the Church in this (Fr Frank Interview). There were also great spiritual inputs from Bishop John Sherrington, auxiliary bishop of Westminster and chair of 'Marriage and Family Life Commission', who live streamed a Mass specifically for the event and long-time supporter of March for Life, Bishop John Keenan from the diocese of Paisley who prayed the Act of Reparation for the Abortion Act of 1967.
The day was broken up by a four part quiz involving members of leading pro-life groups operating across the UK. They played against each other to see who would be the overall prolife quiz champion of 2020. First up was Rachel Mackenzie, Midlands director of Rachel's Vineyard, Clare McCullough founder of The Good Counsel Network and John Deighan, CEO of SPUC (Quiz Round 1). Round 2 involved Robert Colquhoun, International Outreach Director of 40 Days for Life, Andrea Williams, co-founder of Christian Concern and Andy Stephenson, CEO of CBRUK (Quiz Round 2). Round 3 saw Liz Parsons from Life, Emily Hawkins from The Alliance of Pro-life Students (APS) and Sarah Joyce from Right to Life (Quiz Round 3). Who won? Well if you missed it then you need to watch the final round to find out and see if you can do any better than the reigning champion! (Quiz Final)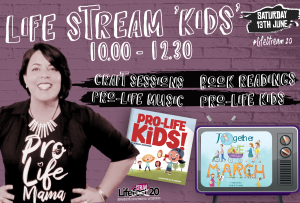 If you have young children then they will love the sessions from the 'Kid's Stream': Book reading, 'Together We March'(Together We March Video), pro-life crafts with Sarah (ProLife Crafts) prolife sing-a-long LINK, words to children from Bishop John (Bishop John Video to Kids), Bethany Bomberger's Pro-life Kids (Pro-LIfe Kids with Miss Bethany) and don't forget her 'Message for Parents' too (Raising Pro-Life Kids – Bethany Bomberger) Older teens and students will appreciate the pro-life apologetics session with Emmet, Louise and Eden involving some entertaining role-plays (Pro-Life apologetics with Emmet and Louise)
A big thank you to the absolutely brilliant music group Hearts Ablaze lead by Edwin Fawcett and regular performer at March for Life Hermione Thomas (Music Vid 1)  (Music Vid 2) who provided so many stirring songs for us and of course we couldn't have done it all without our two MCs Madeline Page and Christian Hacking who were total professionals throughout!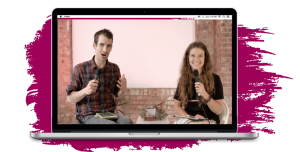 None of this could have happened without our great media team who worked so hard and had to battle against many technical issues on the day.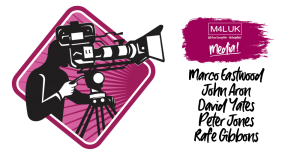 For those who missed our final piece, the premiere of Glen Scrivener's 'Numbers', here it is again (Numbers – Glen Scrivener) 
Let's pray that we can be out publicly witnessing in the centre of London next year, or maybe even before . . . If you want to help further this mission then here's a message from one of the directors at March for Life UK of how you can help (M4LUK – The Mission)

To watch all the videos, please go to our video page by clicking HERE